4 Ways to Turn Accounts Payable into More Productive Work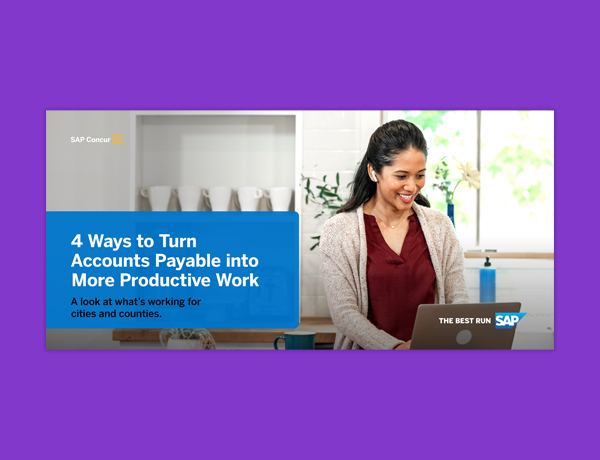 It shouldn't be necessary for your accounts payable (AP) staff to manually enter data, follow up on emails, and scan paper. It is time for them to move away from stacks of paper that pile on your desk, persistent emails, seeking invoice approval, and late nights spent at the office during the months close.
Your AP team should have better visibility to see where every invoice is in the workflow and automatically receive reminders on its status.
Download this eBook to gather more insights into what costs are being hidden in AP.
Sponsored by: SAP Concur
This page is FastPass tested and is compliant with Microsoft Accessibility features.
Get Exclusive Access to the eBook
20185
By downloading this publication, you understand and agree that you are providing your personal information to Anteriad, LLC, and Anteriad may share your personal information with SAP Concur, pursuant to Anteriad's Privacy Policy. Furthermore, SAP Concur may use your personal information to provide you with marketing materials and contact you regarding its services, pursuant to Privacy Statement.
4 Ways to Turn Accounts Payable into More Productive Work
20183